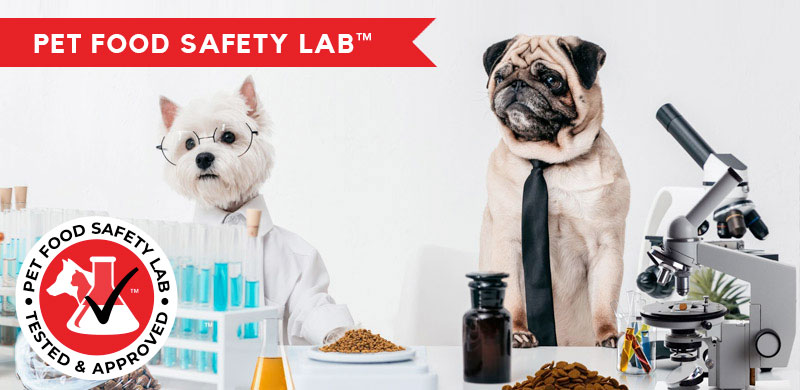 The Pet Food Safety Lab™ (PFSL) is here to provide peace of mind and confidence that the pet food we produce is safe for your pet. Learn more here
Quality/Food Safety

Pet Food Safety
We are passionate pet people. Because of this, no product will leave our facility unless it is safe and meets our strict quality standards. Quality is not just a slogan at Breeder's Choice, we are consistently looking for ways to continuously improve and make better products each day. Compromise is not in our lexicon. The Breeder's Choice team proactively keeps a close eye on new regulatory requirements and developments to assure compliance at all times.
Quality Assurance
The Breeder's Choice quality-control team ensures every ingredient is tested before it's ever added to our pet food. The finished product is tested by a certified lab and held on a positive release protocol until our stringent quality specifications are met. Breeder's Choice Pet Foods has implemented a third party verified Quality Assurance system to produce safe and high-quality products for our customers and their animal companions. Our quality system is recognized as SQF Level 3 compliant. Our production floor supervisors and quality assurance team members are Preventive Control Certified Individuals (PCQI) and are trained in FDA's Food Safety Modernization Action (FSMA) regulations for pet foods to produce safe and high-quality products.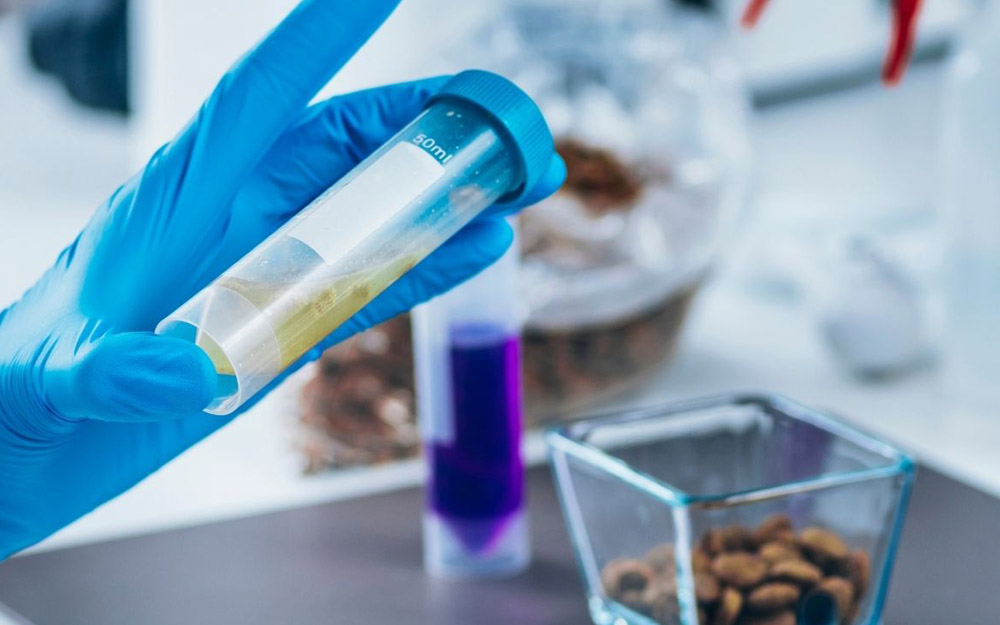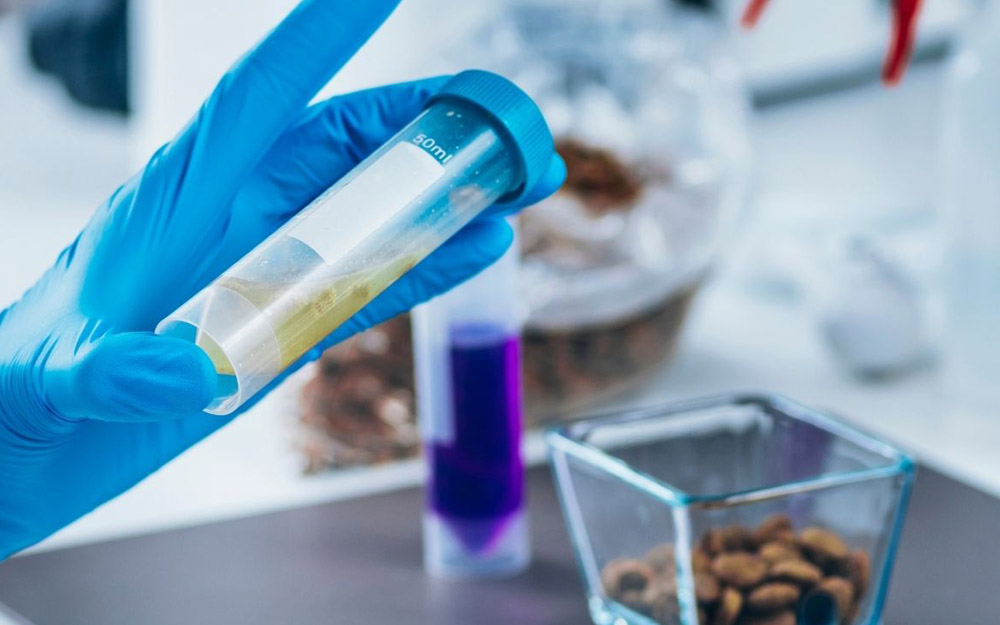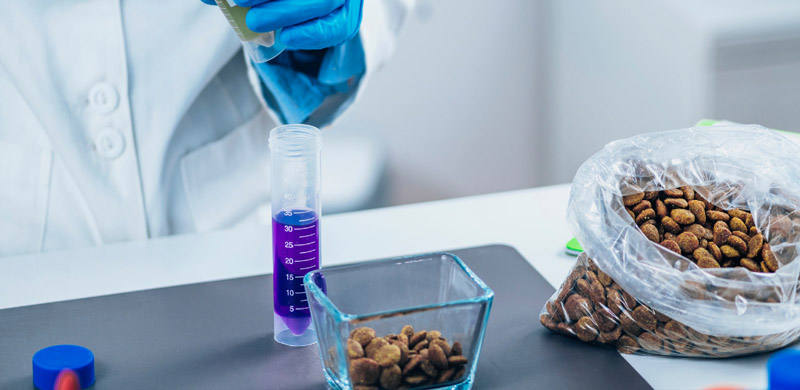 Quality Control Lab (Pet Food Safety Lab™)
For raw materials, our in-house lab is equipped with near infrared (nIR) technology to verify identity as well as measure protein, fat, moisture, fiber, and ash to make sure our customers receive what is guaranteed, per label claims.
It is also capable of collecting and storing microbiological samples in a clean, dry, and temperature-controlled environment. HARPC-based quality-control programs are implemented and scientifically developed specifications, such as cooking and drying temperatures, are constantly monitored by our quality control team to satisfy FDA, USDA, and Global Food Safety standards. Samples are regularly collected during production to ensure all packaged product is made to the proper specifications.
Our Pet Food Safety Lab™ (PFSL) is the nerve center of our entire Quality Program. We rigorously test each batch of product before it is released. The lab possesses chemical, physical, and microbiological testing capabilities to meet the inspection needs of your product. Routine microbiological testing includes salmonella, E. coli, and listeria with sample enrichment and PCR (polymerase chain reaction) testing capability. Further, our lab is equipped with a state-of-the-art LCMS (liquid chromatography-mass spectrophotometer) that is capable of detecting materials or contaminants at sub-ppm levels. We can test for melamine, cyanuric acid, B vitamins, vitamin D, or any other analyte you need.
Our lab is also staffed by microbiologists and chemists with years of pet food testing experience. Other non-instrumental methods include mycotoxins by ELISA, water activity, hardness, pH, density, and Petrifilm™ environmental evaluations.
The Pet Food Safety Lab™ is here to provide peace of mind and confidence that the pet food we produce is safe for dogs and cats.
Our Plant Safety and Quality Certifications