ABOUT US

The People / The Plant
Our team prides themselves on their commitment to quality and safety. They work tirelessly to make sure all products we make meet the company's exceptional standards and conduct regular training and maintenance to ensure the team and equipment are operating at peak performance. The team commits over 3,000 combined operating hours a year to training and maintenance.
Certifications & Qualifications
SQF Level 3 Certified (Safe Quality Food Institute)
GFSI Approved (Global Food Safety Initiative)
Trained in modern food safety controls like HARPC (Hazard Analysis and Risk-based Preventive Controls) and cGMPs (current good manufacturing practices) compliant with new Food Safety Modernization Act (FSMA) regulations
Manufacturing conveniently located in Irwindale, CA on the outskirts of Los Angeles

All products ship from our warehouse in Ontario, California

Contact us to reduce freight to your West Coast customers

export to Asia
Safety
Our first priority is safety for our products, our people, and pets. In addition to our food safety and quality programs, Breeder's Choice is highly focused on our employee's safety. To achieve this, we train on more than 50 different topics ranging from Lock Out Tag Out (LOTO) to ergonomics. We focus on Behavior-Based Safety to realize our safety goals. Our program "CORE" allows employees to achieve safety excellence in all that they do through coaching of team members, ownership of our results, and recognition of our success. We have 16 trained emergency responders that are trained in First Aid, CPR, and AED application. Having this safety mindset allows us to not only work safe but also allows us to perform more efficiently.
History
In 1947, Harold Taylor started Breeder's Choice Pet Food company with a simple goal: the uncompromising pursuit of the healthiest nourishment for the pets we love. That commitment endures today in the high-quality formulas we make in our state-of-the-art facility in California. We provide our customers with flexible manufacturing, superior natural ingredients like fresh meat purees, and a range of packaging options.

Whether shipping to the U.S. or for export to Asia, these are the reasons some customers have been with us for over a decade. This is the Breeder's Choice Difference.
Breeder's Choice started delivering frozen pet meals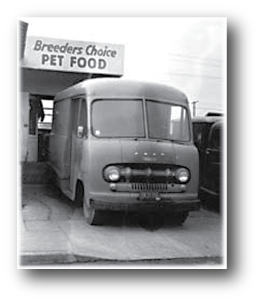 Moved into the Irwindale Facility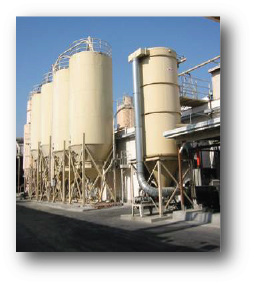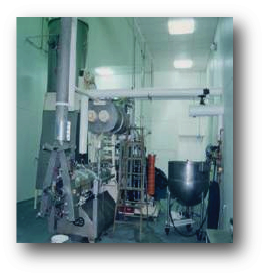 Over 70 years as a leader in premium pet food