ABOUT US
Meet Our Leadership Team
Breeder's Choice Pet Foods Mission: To produce the healthiest, highest quality, and safest foods for the pets who we love to help them live longer lives.
Breeder's Choice Pet Foods Vision: To improve the health and well-being of dogs and cats providing consumers with the latest advancements in nutrition. We strive to inspire the entire pet industry for continuous improvement.
The People / The Plant
Our team is passionate about our commitment to quality and safety! We work tirelessly to make sure all products meet the company's exceptional standards and conduct regular training and maintenance to ensure the team and equipment are operating at peak performance. The team commits over 3,000 combined operating hours a year to training and maintenance.
Certifications & Qualifications
SQF Level 3 Certified (Safe Quality Food Institute)
GFSI compliant
Trained in modern food safety controls like HARPC (Hazard Analysis and Risk-based Preventive Controls) and cGMPs (current good manufacturing practices) compliant with Food Safety Modernization Act (FSMA) regulations
GFSI compliant
Our environmentally sensitive manufacturing plant is conveniently located in Irwindale near Los Angeles, California
All products ship from the southern California area
Ideally located on the West Coast for export to customers throughout the Asia/Pacific region
History
In 1947, Harold Taylor started Breeder's Choice Pet Food company with a simple goal: the uncompromising pursuit of the healthiest nourishment for the pets we love. That commitment endures today in the high-quality formulas we make in our state-of-the-art facility in California. We provide our customers with flexible manufacturing, superior natural ingredients like fresh meat purees, and a range of packaging options.

Whether shipping to the U.S. or for export to Asia, these are the reasons some customers have been with us for over a decade. This is the Breeder's Choice Difference.
Breeder's Choice started delivering frozen pet meals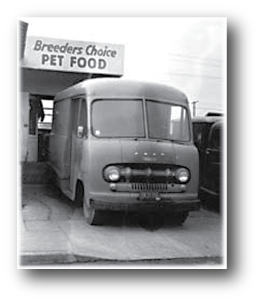 Moved into the Irwindale Facility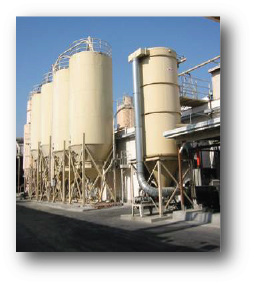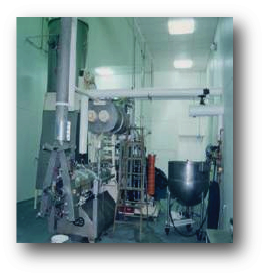 Over 70 years as a leader in premium pet food